Does WISCA have a no-kill policy?
WISCA is a Pro Life Shelter. this means that we will not euthanise any animal unless it is deemed by a vet to be suffering. Once we accept an animal into our care, we see it through to an adoption.
What happens to donations made to WISCA?
Donations go towards our upkeep and overheads, vet costs and de-sexing animals for the community.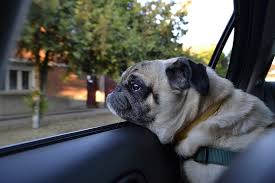 What should I do if I see a dog left in a hot car?
If you see a dog left in a hot car, ring the council on 0800 462 685. if it is displaying signs of extreme over-heating i.e., is passed out, lethargic or panting, call the police on 111.
What do I do if I find a stray cat/dog/rabbit etc.?
If the animal has a tag with its owner's number, try that first. If the animal is a dog and has no tag, ring the council on 0800 462 685. Otherwise call us on 372 5222.
Does WISCA help with de-sexing?
Yes, absolutely. This is where a lot of our money goes. We often have free de-sexing campaigns available and if not, we can subsidise.
Contact us to find out more.
What should I feed my pet?
We suggest you feed the best food possible depending on your financial position. We strongly recommend Hills Pet Nutrition. It is important to feed an age-appropriate diet, as different life stages have different nutritional requirements.
I have found an injured bird, what do I do?
All injured native birds need to be referred to Karen at Native Bird Rescue on 0204 739 464. For all non-native birds, please contact Inga on 372 6744
What should I do if my pet goes missing?
For dogs, please contact the council. For cats, contact WISCA. Always make sure your pet's microchip details are up to date, and that you have a recent photo of them.
Please check our Lost and Found page, and post to the Waiheke Lost & Found Pets Facebook page & other community pages. Distribute flyers and posters of your missing fluffed around the island. Click here for more advice.
I have found injured wildlife, what do I do?
If you find any injured animal, first call is always to the vet.
Oneroa (3, Tui Street) - 372 8484 Ostend (30, Putiki Road) - 372 8387
Can WISCA organise micro-chipping?
Yes we do. We can provide discounted/free microchipping thanks to NZ Companion Animal Trust. Contact us to find out how.